"The Young and the Restless Dance Gallery stays High-Energy at at Ailey Citigroup Theater"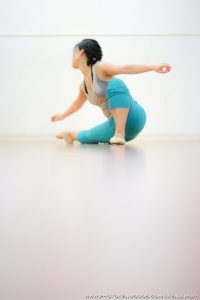 OFFOFFOFF.COM covers alternative arts of all kinds in New York City — independent film, off-off-Broadway theater, local music, non-commercial radio, and many others. It has been publishing over 1,600 articles and reviews since 1999.
Ms. Itohara's choreographic work was reviewed
May 3rd, 2015.  "HATCH: The Presenting Series"
Oberon's Gorove is a website that is about classical music and dance events in Manhattan written by Philip Gardner since 2006.  His review has a very high reputation and has been widely discussed in the field.  Mr. Gardner has reviewed numerous dance performances and companies including American Ballet Theater, Paul Taylor Dance Co, Martha Graham Dance Company, many other major companies and performances in NYC.
The Dance Enthusiast (英語)
An Unknown Surprise at The Biomorphic Dance Festival -March 30th 2015
"Purity and Complexity in Satomi Itohara's 'Unknown' -September 29th 2015  "
Rituals in Motion: Drum beats and Footsteps -November 10th 2015 "Rituals in Motion"
The Dance Enthusiast is a vibrant, engaging digital magazine and arts service organization. It has been serving the dance community by sharing its stories and news around New York to the world.  Its new media work have educated and inspired audiences to understand the deep value inherent in dance.