【It is full now. If you were interested, please let us know. When we have similar project next time, we will prioritize you to contact】
Details
●When:Sat, June 13th
18:00~20:00[Japan time]
10:00~12:00[England time]
※Depends on number of participants
●Level:Advanced~Professional
●Genre: Contemporary (Participants' back ground do not matter)
●Maximum Number of Participants:7 (Minimum 5)
●Application due: Friday, May 31th
●Fee: £20 (Payment accepted via PayPal)
●Lesson is conducted in English
●System: zoom online lesson
●Lesson Overview:
○ Send video of original phrase by James by June 6th. (1 week prior)
○Practice each phrase by lesson day.
○The day of the lesson, each participants get personal training time with James for 15 mins. Other participants can watch it and learn it together, or he/she can practice their own phrase until personal time.
※Phrase does not have music. Participants can add music by your choice, or practicing without music is also fine. Also, it is okay to make a little bit of arrangement to the phrase based on your dance background. However, explanation to James is necessary.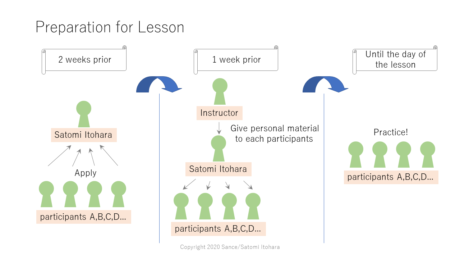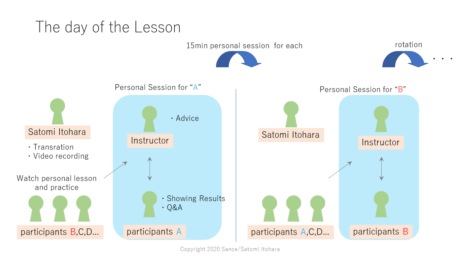 How to Apply:
Message from Contact, or send email to sance.satomi@gmail.com.
■Required Information■
○Title:Application for Semi-personal Lesson
○Name
○Email address
○Dance genre you do regularly
Please read important notes below before apply.
※Important Notes※
●Do not use the phrase that you got for practice for other purpose.
●Zoom video recording will be off.
●If the communication environment get bad and if it is not for everybody but only certain participant, the one maybe skipped. In this case, we do not refund or set other lesson day. If you want to make sure your communication environment is okay, we can have test session. Please feel free to ask for the test if you need.
If you have any other questions, also use contact or email.